Profile
Results
I work with you on a personal level to determine the best solutions for your unique needs, then leverage my seasoned expertise to achieve the best possible results.
Relationships
I am your trusted partner in success. I offer a full range of professional services at a fair price to give you the individual attention that you deserve.
Relief
Rest assured that when a need arises, I am ready and capable to handle everything for you so you can focus on what matters most to you.
---
Jerry E. Bartram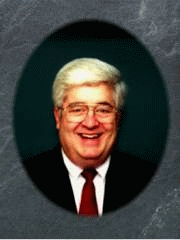 Principal – Jerry E. Bartram, CPA. As principal of a CPA firm since 1991, I served as the CPA for various medical groups, individual physicians, dental groups, individual dentists, veterinarians, small businesses and nonprofit organizations.
§ Provided accounting, taxes, management services and litigation support services.
§ Qualified as an expert witness and gave testimony in Los Angeles, Riverside and San Bernardino county courts.
§ Developed and programmed a complete accounting system for a CPA practice.
§ Prepared and negotiated major building and construction loans with banks.
§ Working with the auditors for Loma Linda University, I uncovered one of the largest thefts of money in the University's history. I documented and gathered information on the theft. The University did not prosecute the case.
§ Represented clients before the Internal Revenue Service in office, district and appellate levels of appeal.
§ One of the first CPA's in the nation to use a microcomputer in a CPA practice. Developed numerous Lotus 1-2-3 and Microsoft Excel templates for solving complex accounting problems.
§ Developed, programmed and installed numerous Microsoft Access database applications.
Education and Professional Membership:
Southern Adventist University (Collegedale, TN) – Bachelor of Science in Accounting
University of Tennessee – Materials Methods in a Hospital Environment – Certification
IBM – Certification as a Systems Analyst
The Ohio State University School of Medicine – Executive Program in Health Care Management
Training in the New American Hospital approach to total quality improvement in a hospital setting.
Graduate of the Decker public speaking course
Presently licensed to practice as a Certified Public Accountant in California(#15183), Tennessee(#2303), and Georgia(#CPA022327) listed as Gerald Earl Bartram).
Member of the American Institute of Certified Public Accountants
Past Memberships in Professional Organization (Inactive or voluntary withdrew)
Medical Group Management Association
Fellow in the Healthcare Financial Management Association
Certified Information Technology Professional (AICPA Specialty)
Veterinary Hospital Management Association
Associate – Association of Certified Fraud Examiners.
Society of Medical Dental Consultants
Board member – Yucaipa Sunrise Rotary Club
Professional Experience
Principal with Jerry E. Bartram, Certified Public Accounting. We are an accounting firm doing accounting, taxes, management advisory services, fraud and legal support services for physicians, dentists, veterinarians, lawyers, non-profits and other professionals and small businesses.
Associate Dean for Financial Administration at Loma Linda University School of Dentistry. Responsible for all financial matters relating to the school of dentistry. This included preparation of budgets, financial statements, strategic financial planning, financial analysis of all programs and departments, programming various data base applications to do budget and financial reporting, negotiating managed care contracts with various organizations, feasibility studies for capital purchases and negotiation of contracts. There were savings of over $ 1.4 million dollars through increased income or expense reduction during a four-year period.
Assistant Professor. While serving as Associate Dean of Finance for Loma Linda University School of Dentistry I held the academic rank of Assistant Professor. I taught the personal finance course for the dental hygiene students and gave various lectures on dental finances and other practice management topics.
Senior Reimbursement Specialist for Adventist Health System – Sunbelt. Prepared Medicare Indirect Cost Reports for a nonprofit multi-hospital, multi-state health care system. This included gathering of data, special studies of square footage utilization, advising hospitals as to the most appropriate and legal way to improve reimbursement. I wrote a series of computer programs to analyze data to improve the dissemination of information and reimbursement.
Vice President of Finances – Takoma Adventist Hospital. Duties included all the financial affairs of the hospital. Preparation of department and complete hospital operating and capital budgets. Preparation of extensive and detail projections of hospital resource utilization and the financial impact they would have. Extensive work to improve the quality of projections so that seasonal movements in utilization would be reflected in the monthly budgets. This allowed better monitoring of variances so that quick, small corrections could be implemented. A part of a dynamic team that turned a financially distressed hospital, which two consultants had recommended be sold, into a winning hospital. I negotiated a comprehensive managed care contract for the hospital. Using a simulation model of the patient base, I developed a cost per patient type that convinced the managed care company to give major concessions over other contracting hospitals in the area.
Worked with a multi-specialty medical group to demonstrate that a managed care contract would affect physicians in different ways, but that through internal shifting of income, the contract would keep the practice solvent. This resulted in a major shift in market share and allowed the group to eventually become a Blue Cross Preferred Provider.